Show choir participating in community festival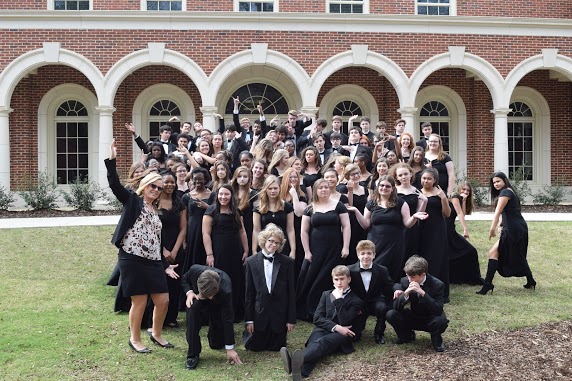 Chelsea's choir department is hosting a Community Choir festival on April 16th from 5:30 to 7:30 p.m. The location, right here at Chelsea High School. Not only will the award winning Out Of The Blue Show Choir perform their show but also two classical pieces they have been working on, showing what their vocal abilities can do.
The other two choirs that will perform from Chelsea High will be the Women's Choir and the Men's Choir. These choirs have been rehearsing their pieces for about four months since January. This is not the first time they have performed these pieces. In March, the choir department hosted their own mini Choral Festival with well educated judges to critic how their performances were. Four other schools also joined in that event as well.
At this choir event there will be other choirs from the community there to perform as well. Small ensembles will be set up in the lobby to perform group songs. Food trucks will be there too, so make sure to bring extra money. Invite friends, family, and classmates to this exciting event.