September 11 remembered through video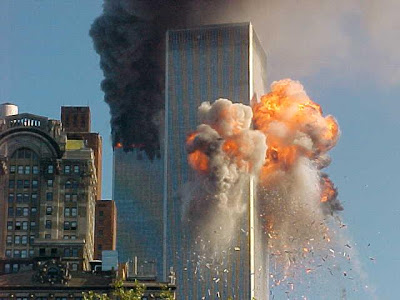 September 11, 2001 was a very dark, daunting day for America. Millions of New Yorkers watched in terror as two planes flew into the World Trade Center, and the Twin Towers went up in flames. The South tower burned for 56 minutes before collapsing; the North tower fell half an hour later.
Fifty-six minutes of Americans desperately trying to escape the buildings, but never reaching the ground. One infamous photograph is of The Falling Man, a picture taken as the towers burned. Many Americans jumped from the 100+ story buildings, screaming before their lives were taken as they hit the ground. Bystanders will never forget the sounds and images of that horrific day.
However, there are and will be many more Americans who were not there, or alive to remember the tragedy that shook the nation; therefore, the BBDO advertising agency has created a video every year to commemorate 9/11. This year the video is about a Callery pear tree planted on Church Street at the World Trade Center that was badly burned on Sept. 11, 2001.
The tree was dug out of the rubble six weeks later as a stump with one green leaf. The New York City Parks Department took the tree to Van Cortlandt Park in the Bronx, where it was nursed back to health. It was taken back to the 9/11 Memorial in 2010 and is the only tree there today that is not an oak.
The video stars Whoopi Goldberg as the voice of the tree, the story says: "I was a strong pear tree at the World Trade Center. I was strong every spring. I was strong every winter." The video is to show Americans we can still be strong and grow again after 9/11. The video is on the 9/11 Memorial and Museum's YouTube channel.
The BBDO also asks that viewers tweet about what they feel about 9/11, and donate 25 cents for every character. The funds raised will go to the memorial and museum.