Chelsea wrestlers wind down season
Hang on for a minute...we're trying to find some more stories you might like.
In the Winter, Chelsea High School starts its wrestling season as many other schools do the same. Chelsea High's team is constructed with many great people and is lead by head coach, Coach Butler and assistant coach, Mr. Oliver. The squad has won two of the meets that they have competed in and only nearly lost to other opponents. Also Tate McNicole said "we officially placed in the top 8 teams in the state". The season will be winding down soon at the end of February with the State Tournaments and the Buzz wanted to know a couple things about this great team of ours.
The Buzz interviewed two players on the squad named Tate McNicole and Adam Byerman. In the season players had to either cut their weight or gains some weight. Adam Byerman said that "[a player] started the year in 113 and by Christmas he was down to 106". This procedure is common among wrestlers and it is a hard process to go through. Some players have to go on very low calorie diets just to be on top of a weight class. The steps of cutting weight fast is never enjoyable for the person doing it but it always has a payoff during meets.
This team also had to practice all the time to be competitive. For example according to Tate McNicole said that the team had to do "lots of drilling. Lots". Doing this drilling is significant because when doing these drill or workout this will gain muscle mass which will make the team compete better against opponents. Also the team "[practiced] everyday at the middle school with the middle school team from 3:45 to 6:00" (Adam Byerman).  Practice everyday would keep these wrestlers fit and so they would perform better at meets.
We also asked if there was an "all-star" on the team and Tate McNicole said "[he] would say that Clint Glaze was the best leader on the team". Additionally Adam Byerman said "Clint Glaze, because he is probably the most "leader-like" on the team". Having this leadership quality is huge for a team and having this leadership will shift how the team performs and how the team feels toward each other.
Then the Buzz asked the question if they're excited about next years team. Adam Byerman said "yes because coach Butler will be the coach again and we will build off of what we have learned this year". Having the member say this shows that these players are close knit and they are about each other. Tate McNicole said "I know some of the wrestlers in 8th grade". This quote shows that the High School is not sectioned off but there to support these middle schoolers going into high school and the players on the high school team will always build up there middle school counterparts. They want the next year teams after them to grow and perform greatly.
In general, this wrestling team has had many accomplishments this year and the sportsmanship on this team is remarkable and The Buzz hopes that the Wrestling Team does great in State. Go Hornets!

About the Writer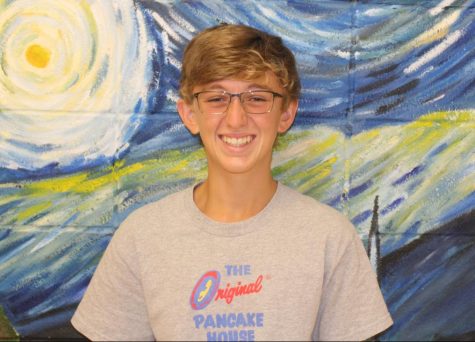 Tanner Marlow, Reporter
Tanner was born on August 30, 2002 at the Brookwood Hospital. Tanner has 1 brother and 1 sister named Joseph and Amber. Amber is going to Jeff St. this...