JV wrestlers place third at Buc Brawl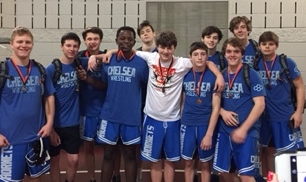 The Chelsea High School junior varsity wrestling team posted a third place finish over the weekend.
The Hornets took to the mats at the Buc Brawl in Hoover. More than 30 teams from across the state participated in the event, with Chelsea finishing third overall.
Those wrestling for the Hornets included Tristen Fuller, Vincent Sciara, Conner Thomas, Jeffery Jones, Connor Mims, Terrance Gennari, Robert Montgomery, Casey Stewart, David Kerr, Nicholas Ferguson, Wesley Pouncey, Hunter Gulledge, Hakeem Stanford, and Will Neighbors.