The Weeknd's Starboy falls short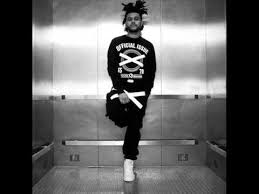 The Weeknd dropped his new album Starboy on November, 25.  The album features Daft Punk, Lana Del Rey, and Kendrick Lamar. Based on Rolling Stone, if you are a long time fan of his, then you would not like the album. The Consequence of Sound gave the album the rating of a B-minus. This was due to the lack of originality and they said "It was too predictable."
Honestly, when I listened to Starboy I did not like it. His voice was way too autotunes and the songs all blurred together. For example, the songs "Party Monster" and "False Alarm" sound the same. The beats of the songs kind of blur together. I have been a long time fan of his music and I have heard better from him.
His album Trilogy was a great album. The songs had more meaning and was more lyrical. The songs Valerie and Rolling Stone are really good. In Valerie, he states "There comes a time in a man's life. He must take responsibility for the choices he has made." While in the song "False Alarm" all he talks about is the party lifestyle and alcohol.
Starboy is either a hate it or you love it. There is not really an in between for it. I think I might just be biased since I have heard better from him. But you would have to listen to it. Everyone is different with music. Plus, everyone has different taste so you can be the judge on this album.