A look at the cast of Oklahoma
The Chelsea High School theatre department will perform Oklahoma this weekend, with three performances open to the public.
The show will be held at 7 p.m. Friday, with two showings set for Saturday – 2 p.m. and 7 p.m.
Admission is $10 for adults and $5 for students.
——————-
Here's a look at the cast of the play: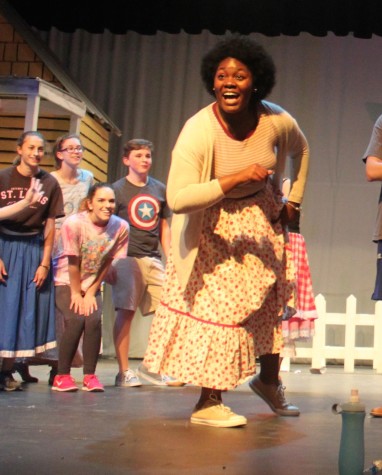 Jada Foster, Junior, plays well-respected community leader Aunt Eller.  Jada identifies with this character because "she is kind of the mother of the town. I connect with that because in my regular life I'm a mother-type figure and she really connects with me because that's my personality. Also, she's very spunky and very 'out there'.  She's not ashamed of who she is and I love Aunt Eller.  I love playing her."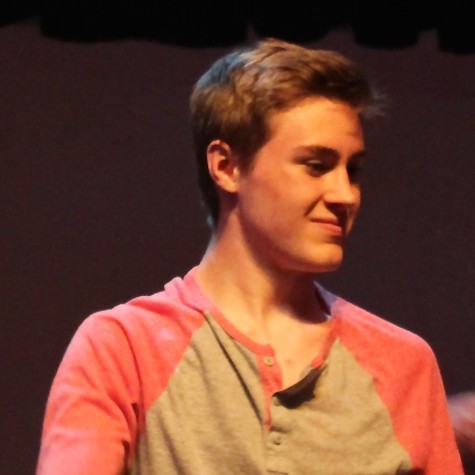 Joshua Eubanks, Sophomore, plays cowboy Will Parker, who he characterizes as "a shallow, one-sided, crazy, stupid goofball." He like playing this role because it lets him "forget about being a deep person and be stupid."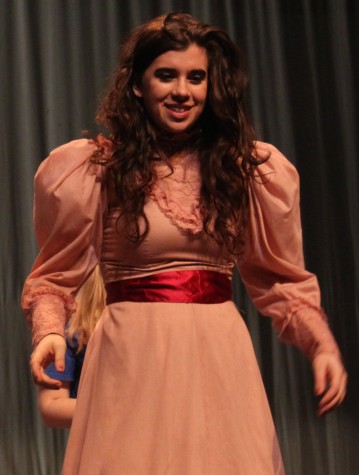 Madison Cain, Senior, plays farm girl Gertie Cummings, who she says "is a very flirtatious character and she has a very annoying laugh, and I like playing her because her laugh is so much fun. I just have a ton of laughs …[it's] just a new annoyance level."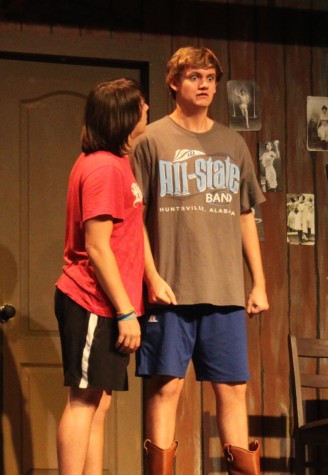 Steven Overlaur, Senior, plays cowboy Curly McLain.  Steven says, "Curly and I are a lot different because he's very prideful and overly confident… and I'm not, but I think that's the fun part about it, stretching yourself to try and be someone that you aren't usually."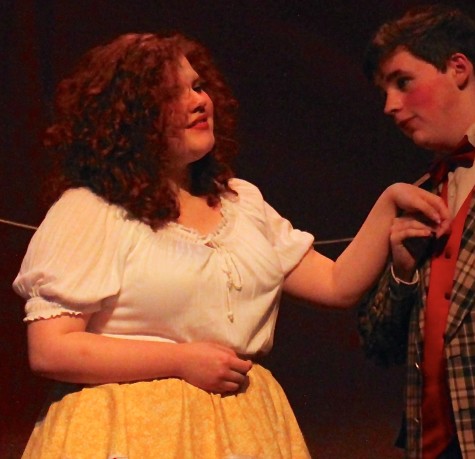 Brittany Hylton, Junior, plays flirtatious Ado Annie Carnes.  She says playing this role is fun because she's "so opposite of me…. It's really fun being someone that I'm not."  Personality-wise, Brittany says, "we're very similar in the way that we act, kind of happy-go-lucky, but the actions that she takes are very different from ones that I would ever take."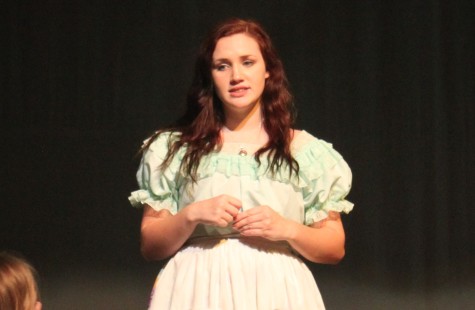 Sarah Hyde, Junior, plays independent-minded Laurey Williams.  She's so excited to play this major characters because "she's a kid. She's spunky and she has a bunch of feelings.  It's fun to act out what she feels.  It's interesting."