Government funds provide free lunches for CHHS students
The USDA has extended the Free Meals for Kids program to December 31, 2020 in a response to the COVID19 pandemic. This program allows schools to give students free lunches throughout the fall season. Chelsea High School has been giving all students access to free lunches since the beginning of the school year.
We asked two students, Alex Cheslock and Ericka Cloutier, about their thoughts on the free school lunches.
"I like the free lunches," said Alex Chelsock. "I think the lunches should stay free, because there are some students who can't afford them and don't bring lunches from home."
"I think the [free school] lunches are a good thing, because they encourage better eating habits," said Ericka Cloutier.
We asked both girls if they had bought lunches before or if they had switched to getting school lunches now that they were free.
"I only got [school] lunches sometimes, because I usually brought my lunch to school," said Alex Cheslock. "Now that lunches are free, I don't bring lunch from home as often."
"Yes, I bought school lunches a lot last year," said Ericka Cloutier. "I get lunches every day now, since they're free."
When asked if they would continue to get lunches after December 31, both girls were very quick to answer.
"If the lunches aren't free anymore, then probably not," said Cheslock. 
"No," said Cloutier. "I'll start bringing lunch to school if lunches aren't free anymore.
We asked both students if they thought that the grab and go meals should stay free or not.
"As long as the basic school lunches stayed free, then yes the grab and go meals could cost money," said Cheslock.
"No, they provide a quick and safe way through the lunch line," said Cloutier. "They should stay free."
Both girls agree that the basic school lunches should stay free, but the extra items at lunch should continue to cost extra. Many students at Chelsea High School are enjoying the free school lunches that the USDA has provided. However, many students plan to go back to bringing their lunches to school after December 31.
About the Writer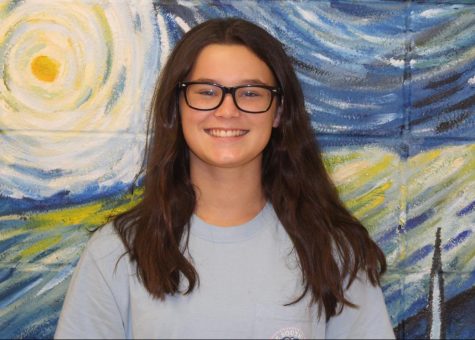 Hannah Carlisle, Reporter
Hannah Carlisle is a freshman at Chelsea High School this year. She is looking forward to playing JV Basketball and is excited for her art and journalism...