It's a Great Day to Drive Safely!
Hang on for a minute...we're trying to find some more stories you might like.
For years, HWY 11 has been the hotspot for accidents involving Chelsea High School students.
Many accidents have occurred right outside of the school lot, though some have taken place farther past the school. These accident types mostly include rear-end collisions and single car accidents, such as run-off-road collisions.
The question is, why do accidents often occur on this road, and what are some ways to prevent the frequency?
Below is a personal experience of an accident on HWY 11.
Two years ago, the final bell rang at the end of school. My older sister and I walked to our gold Honda Odyssey van. When in the vehicle, my sister told me to put on my seat belt, as I sat in the front passenger seat. We pulled out of the school lot, and onto HWY 11. At that moment, everything seemed to be hurrying. And then all of a sudden, everyone in front of us started braking, causing a domino effect. We stopped probably five inches behind the car in front of us, and literally in seconds, a hard impact slammed into the back of our van. My sister and I flew forward, but things could have been worse if I did not obey my sister's previous order. Turns out three vehicles were involved, given that we bumped the car in front of us. Only one person needed immediate care. 
The reasons for accidents on HWY 11 are no different from accidents anywhere else. It could be due to texting, calling, eating or anything that causes one to remove their eyes off the road or their hands off the wheel.
YouTube
Lately, there has been rumors about adding traffic lights at the intersection of HWY 11 and Old HWY 280. Perhaps this will help prevent some of the accidents and allow for safer driving, especially for these high school students.

About the Writer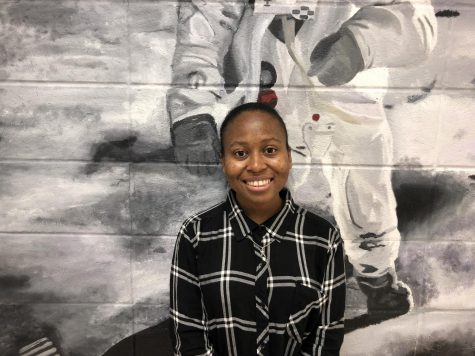 Keishace Jackson, Buzz News Reporter
Keishace is a senior at Chelsea High School. She is passionate about writing, drawing, and helping others when they are in need. When older Keishace would...