Blog: "Relationships to the Fullest"
Hang on for a minute...we're trying to find some more stories you might like.
Have you ever looked at people, perhaps your group of friends around you, and just started smiling? You know, that smile that shows no teeth, but it comes from such a deep place of gratitude and satisfaction, as you pull back and take in the moment around you? It's like one of those scenes where everything starts to move in slow motion, as some say.
I have these moments, and especially have had them more often this year. It is because this year, I've crossed paths with new people and have strengthened my current relationships. And oh, I can't explain the bonds we all share. I've never met people who have felt so much like family in my whole life. I feel like we've grown up together since we were young. Our relationships are intertwined and unbreakable, regardless the distance.
Our moments of laughter and just plain old silliness are countless. We goof around probably too much, lol. Even though we're different—literally, all of us with unique traits and personalities—we are one.
"
We represent a beautiful masterpiece of diversity and unity, despite our differences."
I can't express enough my gratefulness to God for putting them in my life.
I've learned so much from my friends. They've taught me a lot, and have impacted my life greatly. One of them has taught me how to further be myself. He shows me how to conquer shyness and he brings out the confidence in me. Another has taught me how to laugh more. She teaches me to love more deeply, especially through my actions, as she embraces me in God's love. Another has taught me how to be more creative and how to see other perspectives to things. I have a friend who's taught me to try to have fun whatever I do. She teaches me to further make the most of life's moments, even the smallest ones. One friend has given me advice to not overthink things, or put so much pressure on myself. She teaches me to keep calm and keep it moving, lol. Another friend has taught me to ask questions and seek advice, to be curious in life. I have a friend who teaches me to be more courageous and loving. She shows me how to step out and meet new people. And last, but not least, one friend teaches me to better believe the best in people, to believe that they can change, even if it doesn't seem so at the moment. In the end, I can only hope they've learned as much from me as I've learned from them.
What do your relationships mean to you? Have you learned something from a friend, or has a friend learned something from you? How can you and your friends have relationships to the fullest?

About the Writer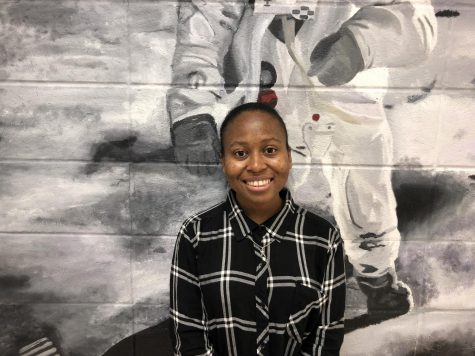 Keishace Jackson, Buzz News Reporter
Keishace is a senior at Chelsea High School. She is passionate about writing, drawing, and helping others when they are in need. When older Keishace would...