Lady Hornets talk upcoming season
Hannah Shamy and Katie Goss, who are both on the girls' basketball team, were separately interviewed on different thoughts they had on the team and the upcoming season.
First, Hannah Shamy was interviewed about what she played and what she was excited for this season.
Q- "What are you most excited for the season?"
A- "I'm excited to get close to the team."
Q- "What position do you play?"
A- "Most of the time I play a shooting guard, which is the three."
Q- "What does the shooting guard do?"
A- "A shooting guard is the guard, on the wing, who shoots the ball."
Q- "Have you played basketball before? If so where and for how long?"
A- "Yes, I played at my old school for three years."
——————–
Katie Goss was also interviewed on her opinions on the team's 7th period and summer workouts.
Q- "Did you enjoy summer workouts? Why or why not?"
A- "They were difficult, but fun. It was good bonding time for us."
Q- "How are 7th period workouts?"
A- "Very hard. (It's) mainly just running."
Q- "Do you enjoy morning practices? Why or why not?"
A- "Yes, because it doesn't take up time after school."
Q- "Do you like morning or afternoon practices? Why?"
A- "Morning practice, because it gets it over with."
About the Writer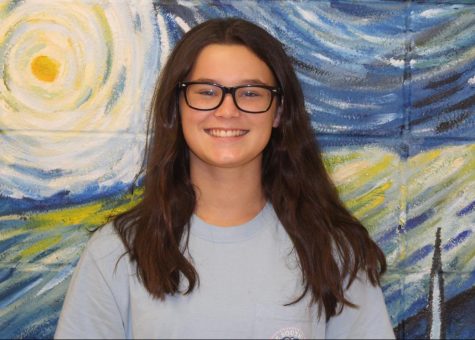 Hannah Carlisle, Reporter
Hannah Carlisle is a freshman at Chelsea High School this year. She is looking forward to playing JV Basketball and is excited for her art and journalism...